DEVELOPING RENEWABLE ENERGY PLANTS
Together with two leading world class companies, we form a strong partnership focused on development, investment and construction of Renewable Energy plants.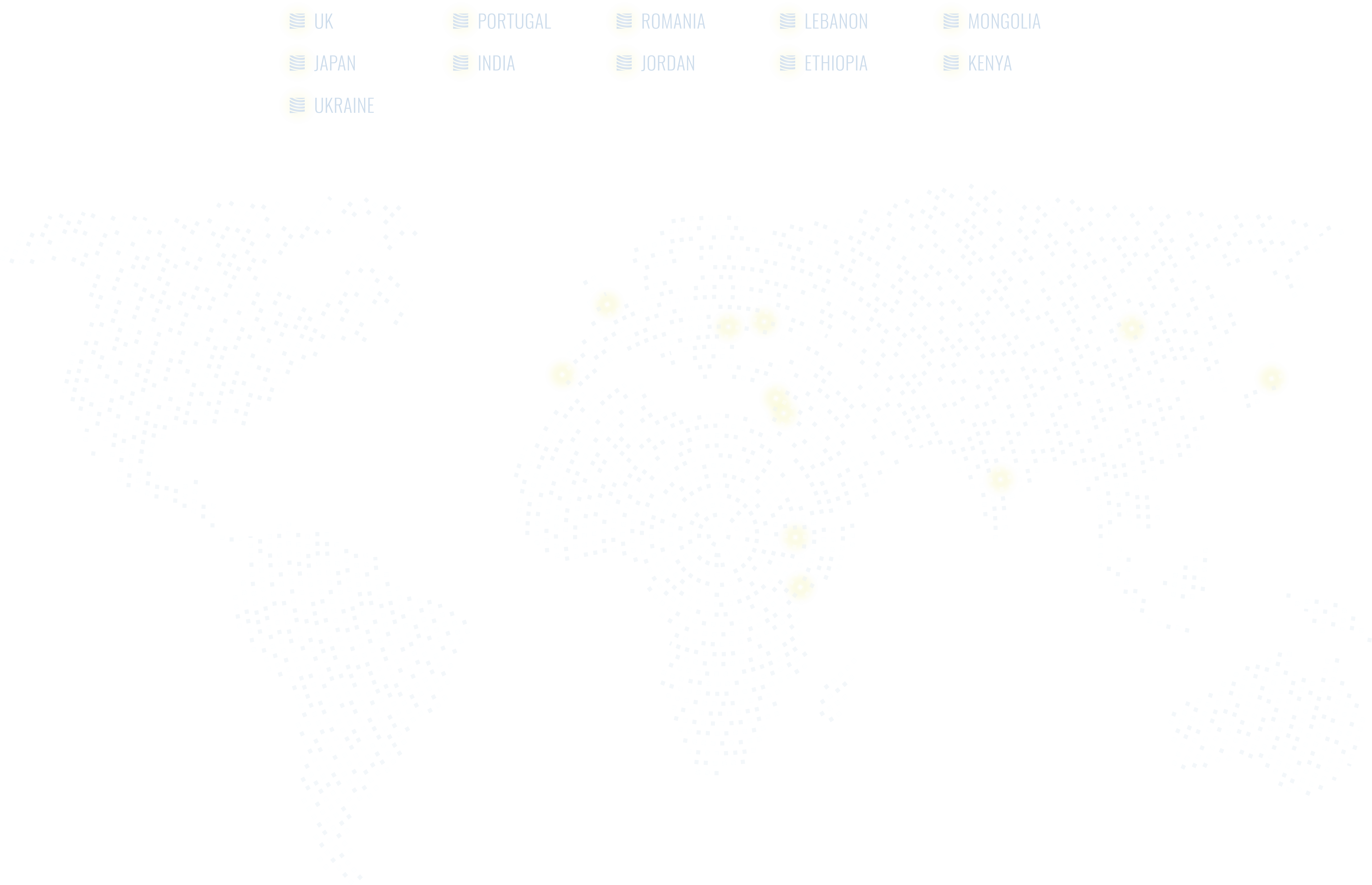 UK 11MW+ installed
PORTUGAL 63MW+ installed
ROMANIA 8MW+ installed
MONGOLIA 10MW+ installed
JAPAN 370MW+ installed
JORDAN 30MW+ installed
LEBANON 200+ projects
ETHIOPIA 200MW under development
KENYA 10MW+ installed
UKRAINE 13MW under development
A STRONG COMBINATION
The combined turnover of our ENERGY Consortium has exceeded 400M USD in 2018. The consortium is currently active in 10+ countries globally on 3 continents and continuously expanding its reach.